This series is part of my work for the environmental initiative Recycle Beirut. The photographs were exhibited in the TransitionCafé Bayreuth, Germany (2017).
The words of my dear friend and colleague Liselot Katemölle complete this series.
Recycle Beirut is an initiative founded in 2014 that addresses both Lebanon's humanitarian and environmental crisis. Its work consists of offering paid employment to women, mainly refugees from Syria and Palestine, while counteracting the country's current rubbish crisis. In order to obtain fair payment, psychological support and a residence permit, the staff of Recycle Beirut collects recyclables, sorts them and prepares them for the reprocessing in large recycling factories.
The everyday life of these women working between stacked cardboard boxes and plastic, filled with uncertainties about their own future, has been accompanied by Lilian for more than six months in her work as a photographer for Recycle Beirut. Many of the people depicted are not used to being photographed in public and feel their work is haram (arab. shame). Over time, Lilian has managed to gain the trust of the women and emphasized the strength and willpower of the women in her pictures. This is how these portraits of the series "Women's Strength" were created. Their aim was to carry the fates of the women out of the neon-lit rooms and make them visible to others.
"A woman is like a flower and a man is like her roots."
When she likens a woman to a flower and a man to roots, Aisha implies that when the man is absent, the woman becomes uprooted. This suggests that in Lebanon without a husband, Aisha is not only uprooted from the nation-state as a refugee, but also from her gendered sense of self. Left without a life-giving supply of water, she is uprooted twice.
Liselot Katemölle for visAvis magazine
"They used to tell us that women only sit at home. We didn't know that we can be productive, we didn't know that we had the ability. But when we came to Lebanon we found out that we can actually produce, we can work. We can plant seeds and grow trees."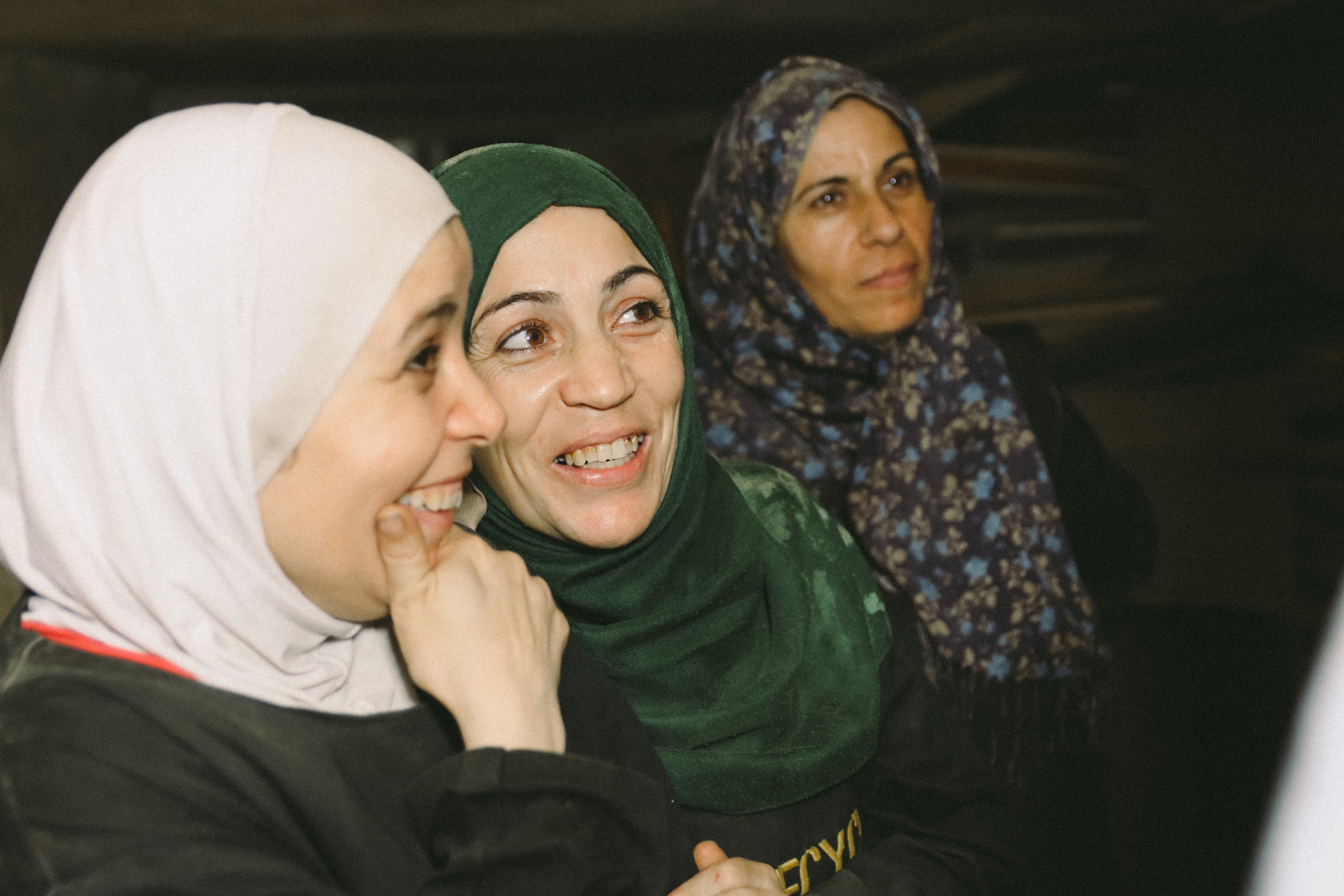 "My role is everything now. I am a mother in terms of housework: cleaning, washing dishes and clothes, helping my children with their homework. But I am also a father now. I am the one responsible for the house. I deal with the landlord and the UNHCR [UN Refugee Agency] administration. I have the authority to say no to my children. I go out of the house to run errands. I work. I have even become the husband of my oldest daughter, who also lost her husband to the war. It feels like I have entered a man's world".
Liselot Katemölle for visAvis magazine
copyright © 2022 Lilian Mauthofer